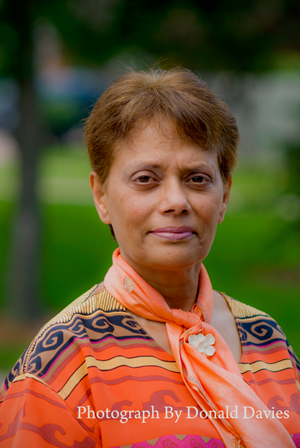 Astrid Diana, a Canadian Goan, was introduced to photography in 1983 when she finally returned to her birthplace, Kenya, fourteen years after immigrating to Canada. With her newly acquired single lens reflex (SLR) camera (bought in a Toronto pawn shop 3 weeks before the big trip), she experienced an epiphany. She discovered not only the joy of photography and the natural world, but also her enduring love for two countries - Kenya and Canada.

Now an award-winning, multi-dimensional photographer, the camera is her artistic medium. Digital photography opened yet another exhilarating dimension, that of photo-impressionism and creating photo-books for clients and herself. Astrid has also led many a successful photographic safari to East Africa.

In addition to Kenya, she has photographed other parts of Africa (Botswana ,Egypt, Tanzania, & Zimbabwe); Australia and New Zealand; China; India; Peru and much of Canada & the States.

Today her work is owned and enjoyed by many fans at home and abroad.

This website is dedicated to the memory of the late Donald Henry Davies - her photographic partner, mentor, supporter and avid fan. It was he who dragged her to the pawn shop which put Astrid at the starting gate of her twin passions - photographer and African safari organizer.